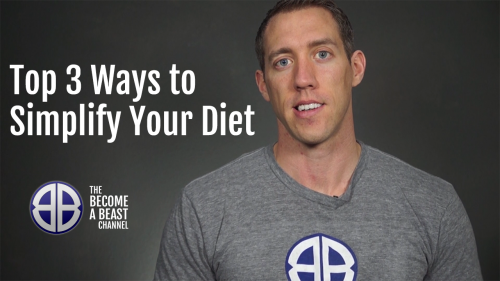 Often, we complicate, well, everything.
I have found that focusing on the formulas and the processes is the true way to find long success. Yes, for today, only juicing may work, but that can only last so long. Success comes from focusing on the long term goal and strategies.
Top 3 Ways to Simplify Your Diet
In the video below from The Become a Beast Channel, I discuss 3 simple and quick ways to simplify your diet. These aren't going to take you a ton of time and they aren't going to overwhelm you. Their simple and lead to results. Enjoy!